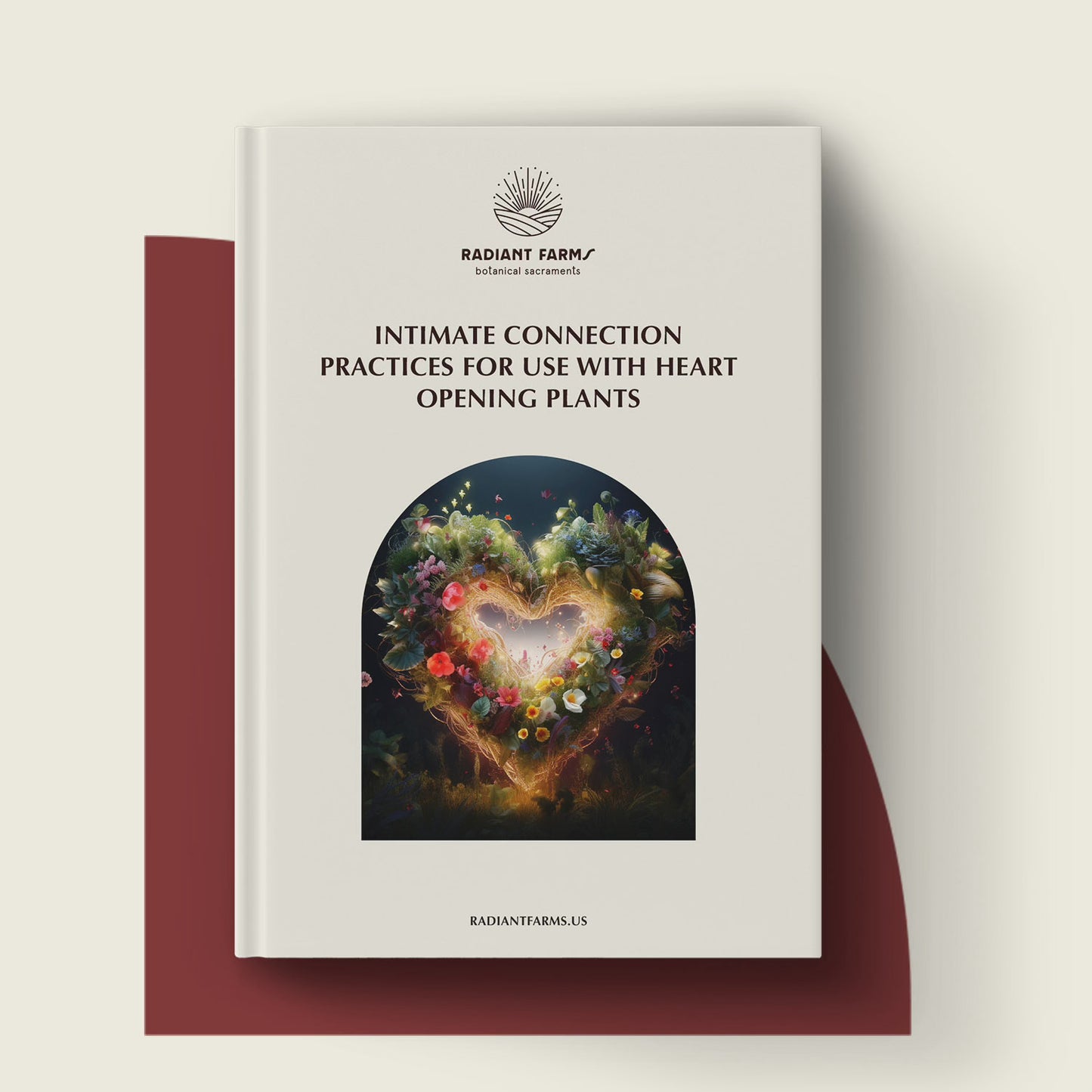 HEART JOURNEYS - INTIMATE CONNECTION PRACTICES FOR USE WITH HEART-OPENING PLANTS
This sweet little guide is an invitation to open the heart with the other, to accompany taking our Kanna gummies. Written by Radiant Farms poets and tantrikas, the guide includes five practices to get you started:
1) Six Senses Feasting.
2) Breathe as One.
3) Inquiry Practice:
Who Have You Become?
4) Experiments in Touch.
5) The Adoration.
6) A Sensuous Adoration Ritual for Lovers
Plus suggestions for using various sacred botanicals.
Download by signing up below!