BENEFITS

Mood Stabilizer

Body Calming

Anxyolitic (Anxiety Reducer)

Mild Sedative
ADDITIONAL DETAILS
DOSE
PSYCHO-PHYSICAL INDICATIONS
LONG TERM BENEFITS
METHOD OF ACTION
ACTIVE MOLECULES
CONTRA-INDICATIONS
SUGGESTED USES
RELATED RESOURCES
Solventless Extraction
& Organic Ingredients

Lab Tested
for purity

Vegan
friendly

Straight
from the farm

Organic
Ingredients
No
additives

Functional
botanicals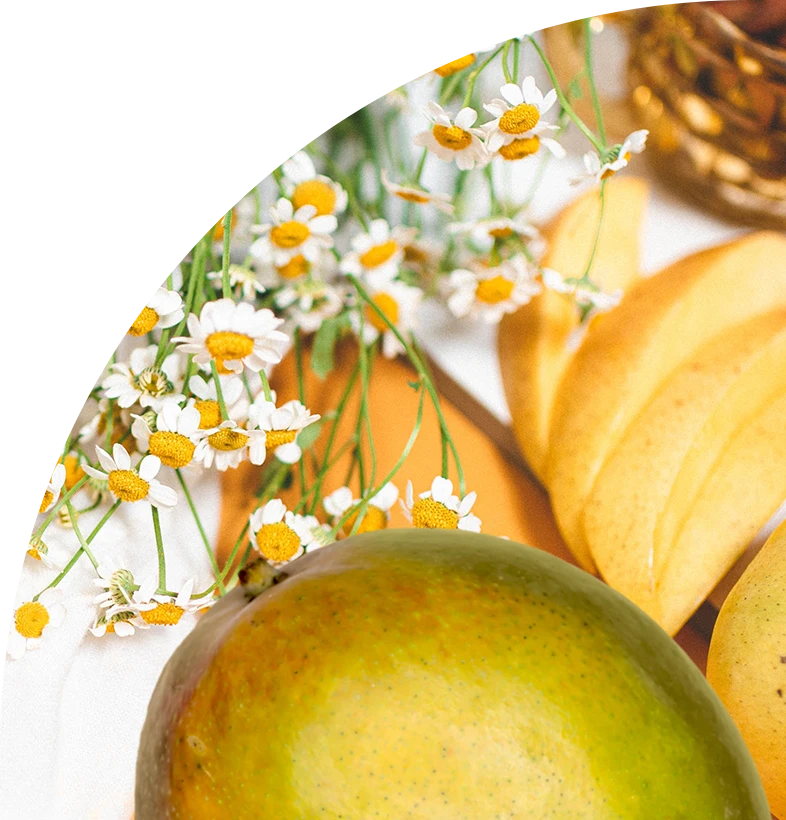 IT'S WHAT'S INSIDE
THAT COUNTS
★ Organic Cane Juice
★ Organic Tapioca Syrup
★ Organic Pectin
★ Organic Mango Extract
★ Organic Coconut Oil
★ Organic Citric Acid
★ Organic Kava Root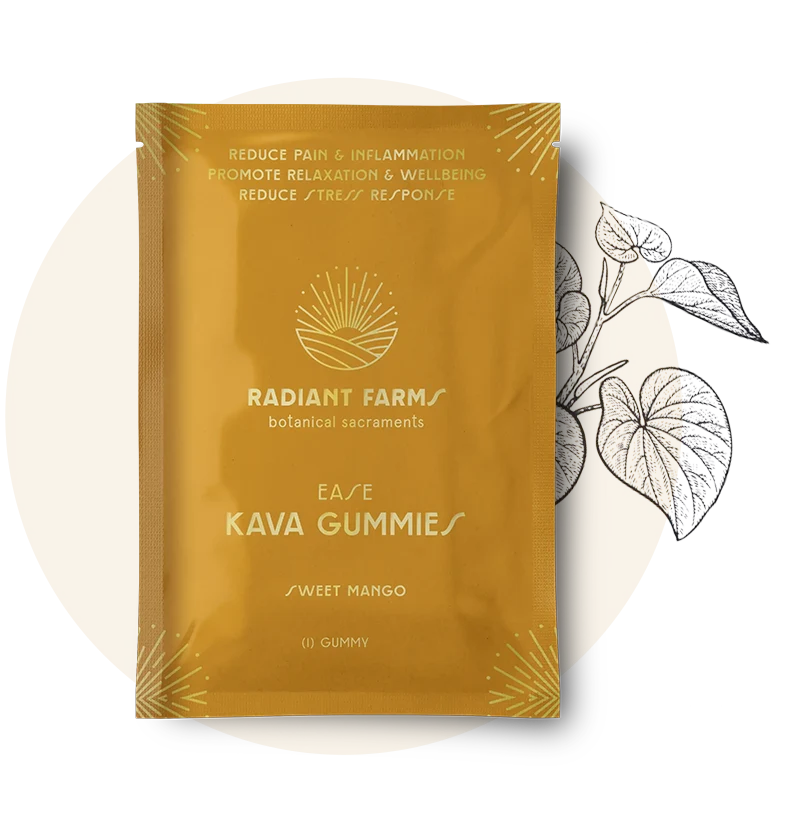 Hawaiian Kava
The Hawaiians have an origin story about Kava: the god Kane gifted it to Kāneikawaiola, who was the first man, who used it to make a ceremonial drink. In Hawaiian culture, Kava is believed to heal physical ailments as well as emotional and spiritual imbalances.

Kava is often used in religious ceremonies. It is a symbol of hospitality. Sharing Kava is also seen as a way to reconcile differences and come to peace.
Kava eased my stress and anxiety
I have used Kava, like way back before it was popular and I enjoyed it. When I saw the gummy's I thought that will make it so much easier to take. I used to make a vodka extract with Kava and take a shot in orange juice live a screwdriver and it worked! These gummy's do the same, I especially enjoy the numbing effect on my throat after chewing the gummy since Kava is a member of the black pepper family it produces the same sensation.
The Kava gummy help with my anxiety and did not make me groggy at all, so I can use them and not feel tired.
Will be ordering again, I wish they weren't so pricey..
Hi John! Thank you. We have been able to lower the price significantly in this new batch, by decreasing the labor cost to produce. We will keep working toward making the purest kava available to all. C
My body LOVES this product.
I've worked with kava over the years and have experienced nausea and some subtle effects to support body pain but THIS product… next level. When I take the kava, I feel a deep sense of healing happening. The quality of the kava is so pure and clean - I can tell. I'm very sensitive and this kava has helped me with my menstrual cramps, physical recovery when I have muscle flair needs from fitness, and it's the best for when I have any level of anxiety… It helps bring my body and mind back into balance.
Almost Immediate Relief
From headache to anxiety to stress….
Once I put this gummy in my mouth I start to feel relief, grounding and more ease. After a big day this is an incredible way to relax and enjoy myself more.
Post workout relief
These gummies are delicious and have become a key tool to managing soreness and inflamation after tough workouts. Cramps and pain that I used to treat with Advil I now take care of with a little nibble of Kava right before bed, resulting in a better night's sleep and a pain-free morning. Highly recommended!
Ahhhh
We all have those days when life tosses us a bit more than our bodies seem to be able to handle, AKA -stress! Kava has been an amazing supplement for me to relax and remember the most important parts of life -like having a body, connecting authentically with others, and more.